Regular price
$40.00 USD
Sale price
$29.00 USD
Unit price
per
Sale
Sold out
Keeping your dog entertained and mentally stimulated wherever you go has never been easier.
For moments you can't resist to just Bring Your Own Dog, the Pup Distractor Treat Dispenser compacts down to a small nugget, this activity toy is perfect to leave in your car for those last minute adventures.
The paw-sibilities are endless - it can be used to keep your pup busy and occupied, as a slow feeder for healthy digestion, for training how to sniff, and to relieve stress and excess energy.
Suitable for all dogs and cats, this is a must-have for any pet owner that needs a little adult time without the guilt. Order now and take advantage of our limited-time offer - your furry friend will thank you!
The Pup Distractor Treat Dispenser can be used for the following:
✔️ Occupy your dog: Keeps your furry friend entertained and occupied while tiring them out.
✔️ Promote healthy digestion: Use the Pup Distractor as a slow feeder to encourage your dog to eat more slowly, which can lead to better digestion.
✔️ Train your dog to sniff: Did you know that sniffing can be as beneficial for your dog as an hour of running? Use the snuffle mat to train and exercise your furry friend's sense of smell.
✔️ Relieve stress and excess energy: The activity helps your dog relax and relieves stress while also providing an outlet for excess energy.
✔️ Encourage slow eating habits: Help your dog develop healthy eating habits by using the Pup Distractor Treat Dispenser to exercise their natural tendency to eat slowly.
✔️ Foraging skills: Sniffing is a great activity to train your furry friend's foraging skills.
✔️ 30 Day Guarantee: If you don't love your new Pup Distractor Treat Dispenser within 30 days, get in touch and we'll either send you a new one or refund you for your purchase.
How it works: 
🦴 Hide a treat, small toy, or kibble to allow your dog to exercise their natural instincts, while having fun and promoting slow eating habits. 
🐾 The bottom is non-slip oxford fabric, which can effectively fix the mat and prevent the dog from moving the mat. 
🍃 The main fabric of the sniffing pad is felt cloth, which is environmentally friendly, safe for your pup, and easy to clean.
🚗 It stays in one place during play-time while making it convenient for you to bring it with you on the go.
🐶 Suitable for all dogs and cats, your pet will love it.
💦 Hand or Machine Washable on cold, hang to dry for best results.
3 Sizes in 1 Toy:
Determined by loosening or tightening the tie by yourself!
Size 1 - Storage: 26*26*13cm/10.23*10.23*5.11"
Size 2 - Bowl: 30*30*10cm/11.81*11.81*3.93"
Size 3 - Mat: 48*48*8cm/18.89*18.89*3.14"
Don't wait any longer to provide your furry friend with the mental stimulation they need to stay happy and healthy. Order the Pup Distractor Treat Dispenser today and watch your dog's tail wag with excitement! Order now and take advantage of our limited-time offer - your pup will thank you for it!
Share
Shipping

Shipping Cost: Free North America Shipping for purchases over $40.

Flat rate of $10 per order for orders across North America under $40.

Shipping Time:
For Merchandise - After an order is placed, your item will take 1-3 business days to fulfill and process. Shipping will take 2-7 business days after your order is fulfilled. 


For ebooks - This is a digital download, shipping does not apply. You'll receive the downloadable copy of your ebook immediately after purchase. 

 

 
Return policy

For E-Books: Money back guaranteed. If you're not happy with your e-book, we'll refund you 100% of the purchase price.

For Merchandise: Accept full return of undamaged and unused merchandise within 30 business days of receiving the item. If you aren't happy with your product after 30 days, please get in touch so we can rectify the issue by either sending you a new item, store credit, or refunding you for your purchase.

We require customers to provide a specific reason for their return in order to receive a refund, new item or store credit. This reason will be reviewed by our team before any action is taken, and we reserve the right to deny a return if the reason provided is deemed invalid or fraudulent. This policy applies to all returns made within our 30-day return period.
View full details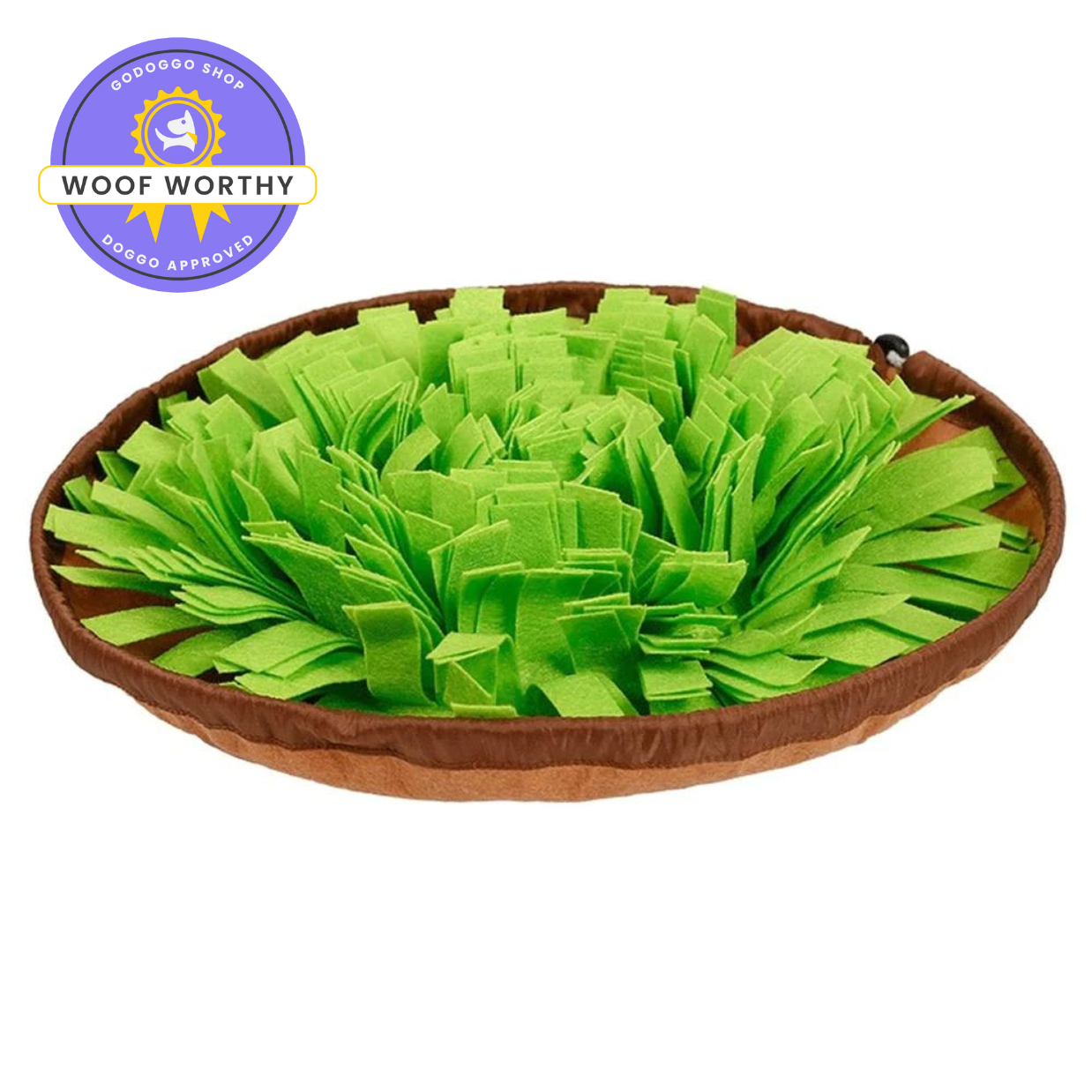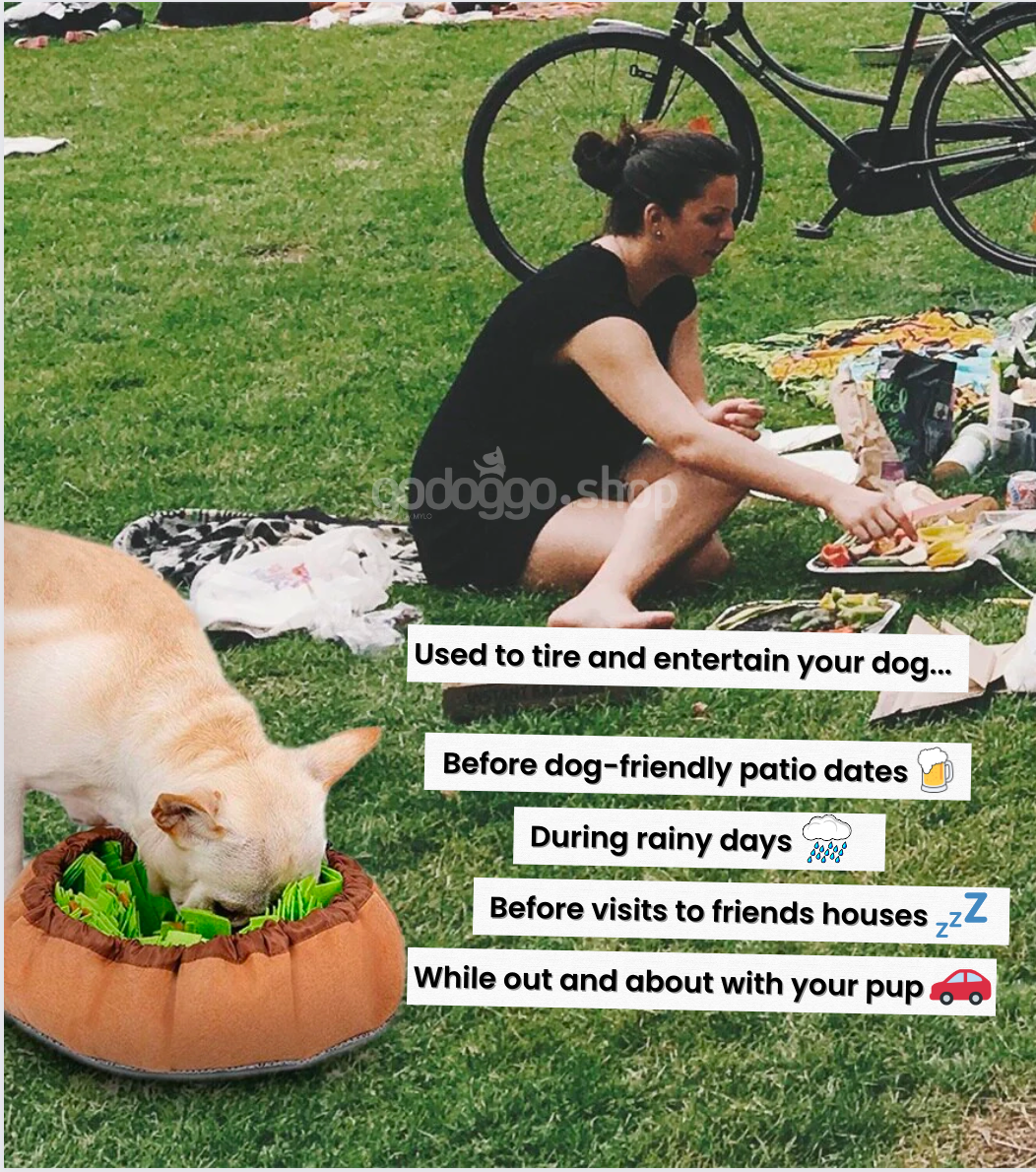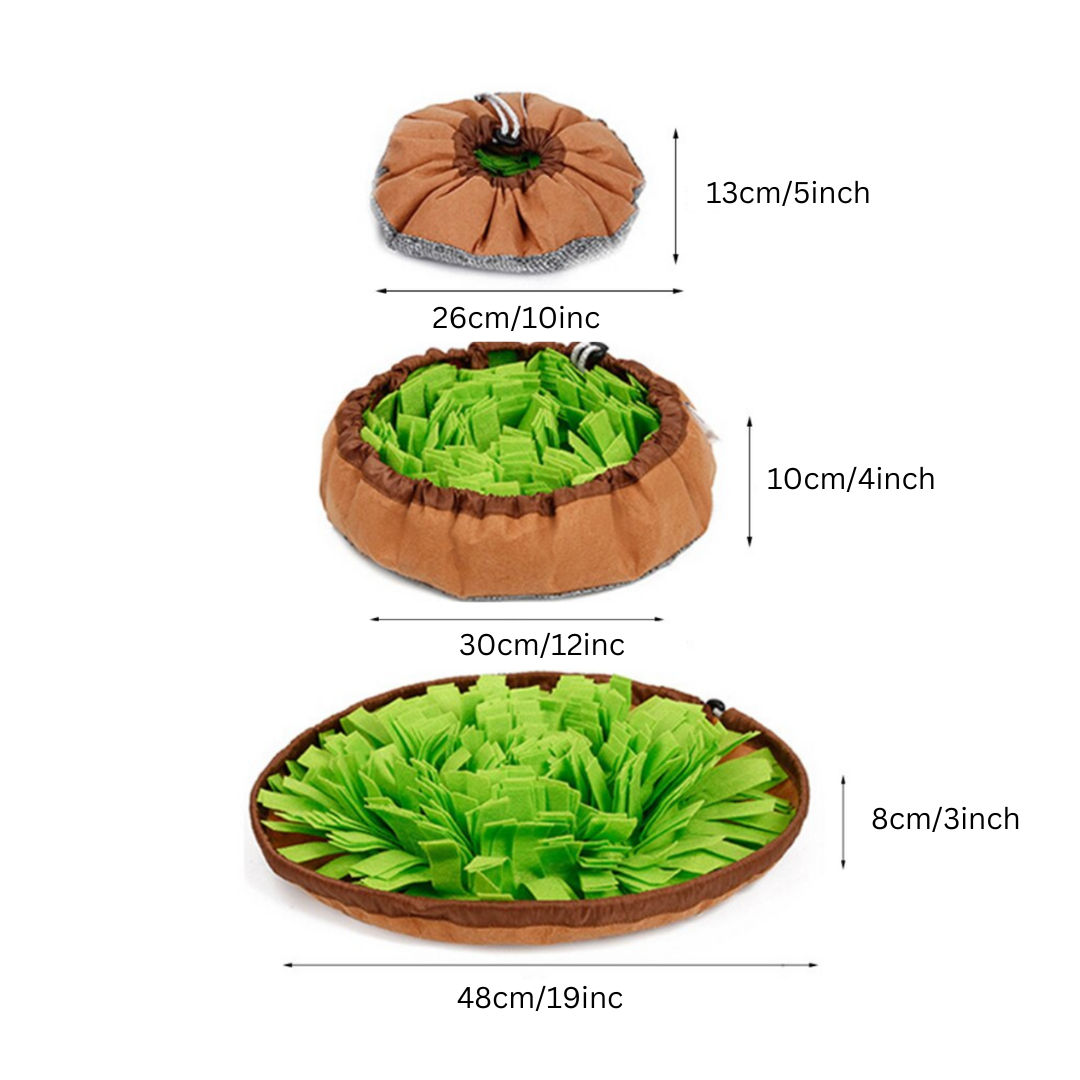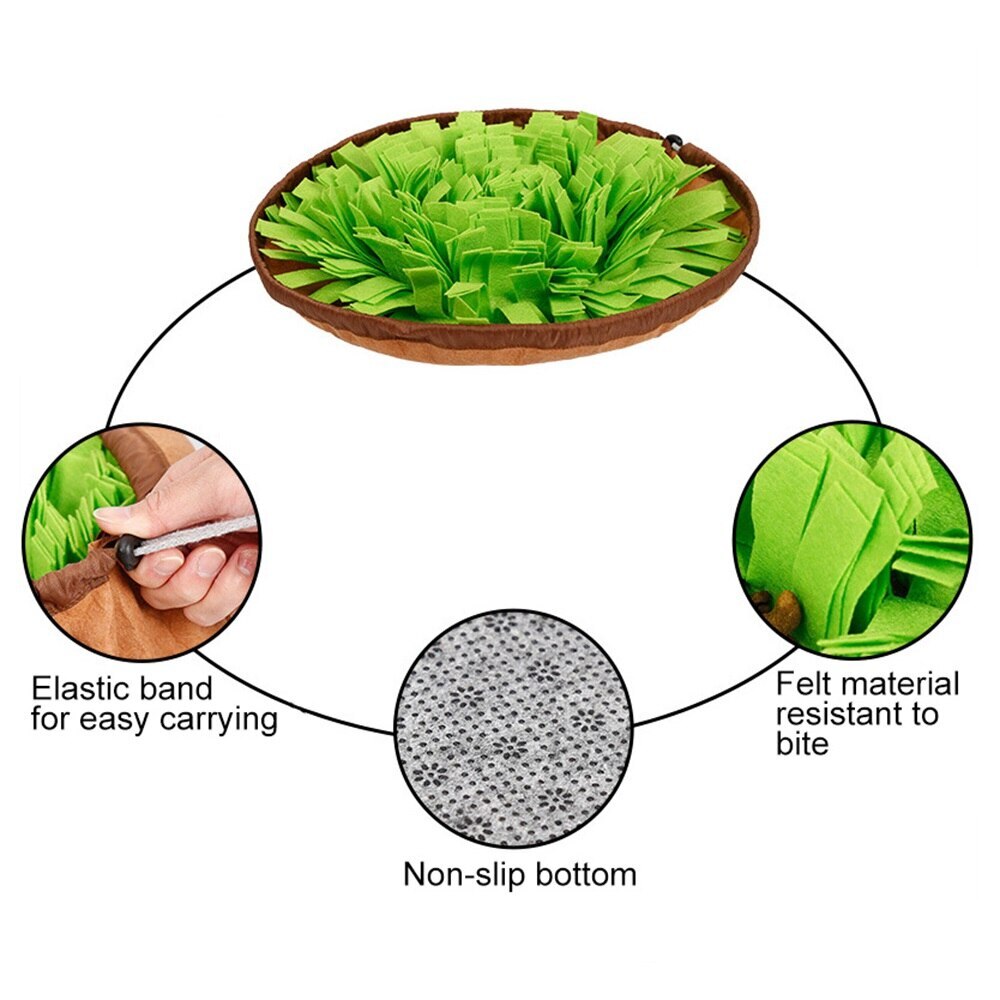 great toy!
our maltese loves this toy! i work from home and it keeps him occupied for at least 30 minutes at a time. he does this thing where he uses his nose to move the mat so the food lands on the floor and then he pounces on it. its so cute.
This occupies my dog for such a long time. He gets so excited and this challenges and tires him out. He's old and I get really excited when he gets to use his brain. I usually hide a treat somewhere in the house for him and it takes him next to no time to sniff it out. This takes him more time and we take it with us.
My dogs are obsessed
I've had mine for two weeks now and they will not stop playing with it! The quality is SO GOOD and it seems a lot bigger than the one I got a while back (which only lasted a few days). anything to keep these two occupied! well worth every penny.
BEST SNUFFLE MAT EVER!!
This snuffle mat knocked out my dogs. I wish I was kidding but I got proof (image below). This is the best one I have gotten so far and would definitely recommend it.
PROS:
- Can close it to form a bowl (more difficult) or flatten it (slightly easier)
- Easy to put treats in it
- Easy to clean
- Good quality
- Easy to store (no need to roll up the snuffle mat)
- Takes a long time for your dogs to find all the treats (lasted my two dogs 20 minutes)
- Good nose work training
CONS:
- NONE!!!
Would highly recommend!
Helping dog lovers and dogs experience more of life together.
Our mission is to make life better for dogs everywhere by creating a world where all dogs are welcomed, loved, and cared for.