Regular price
Sale price
$42.00 USD
Unit price
per
Sale
Sold out
Indulge your furry friend with the MYLO Line collaboration products by Pawlosophy. Designed to make your dog's adventures more enjoyable, these carefully crafted items are perfect for dogs who love to explore the great outdoors without compromising cleanliness. The package includes three essential items that will keep your dog clean, refreshed, and cozy: The Foaming Powder Shampoo, Paw Cleansing Foam, and Clean & Cozy Towel.
Foaming Powder Shampoo:
Transform bath time into a delightful experience with gentle and foamy shampoo.

Just add water - it's water-activated and requires water to foam up.

Great for on-the-go use, perfect for washing your dog after hikes, on a lake, or on the beach.

Eco-friendly powder shampoo that won't contaminate the waters.

Each 90-gram shampoo can last approximately 35 washes (depending on the dog's size).

Formulated with natural ingredients for effective cleansing.

Leaves your dog's coat soft and lustrous.

Say goodbye to dirt and grime while embracing the joy of mess-filled adventures.
Paw Cleansing Foam:
Keep your dog's paws fresh and clean with this convenient cleansing foam.

The gentle formula removes dirt, allergens, and bacteria, ensuring your pup's paws stay healthy and odor-free.

Ideal for quick clean-ups after outdoor excursions, hikes, or walks in the park.
Clean & Cozy Towel:
Wrap your dog in comfort with this plush and absorbent towel.

Made from nano-fiber cotton, it provides ultimate coziness while drying off your furry companion.

Perfect for wiping paws, cleaning muddy bellies, or cuddling up after a fun-filled adventure.
With every purchase of the MYLO Line collaboration products, you contribute to our shared mission of creating a world where dogs are warmly welcomed. Supporting responsible dog ownership and dog-friendly businesses, 100% of our profits go towards making this vision a reality. Join us in celebrating the bond between humans and dogs, one purchase at a time!
About Pawlosophy:
Pawlosphy re-imagines conventional dog supplies by creating products that focus on your dog's needs and health. With a background in biochemistry and our love for animals, we aim to bring you closer to your pup through science and innovation.
About GoDoggo:
GoDoggo's Mission is to foster unbreakable bonds between dogs and humans through shared adventures. We strive to create a world where dogs and their human companions can embark on memorable experiences together, forging lifelong connections and creating cherished memories. 
Pawlosophy and GoDoggo have joined forces to present the MYLO Line Collaboration. This exclusive product line combines the scientific innovation of Pawlosophy with GoDoggo's adventure-driven ethos, creating a range of carefully crafted items that enhance the lives of both dogs and their owners. The MYLO Line aims to make the world a more dog-friendly place responsibly, ensuring that every purchase contributes to our shared vision of creating a welcoming environment for our beloved canine companions. With each product from the MYLO Line, you not only support our mission but also enable businesses to become more dog-friendly, one purchase at a time. 
Indulge in the MYLO Line's Foaming Powder Shampoo, Paw Cleansing Foam, and Clean & Cozy Towel, designed to provide optimal care for your dog's cleanliness and comfort during your outdoor escapades. With these collaboration products, you can embrace the joy of exploring the outdoors and fearlessly dive into the messy adventures that bring you and your pup closer together.
Experience the power of Pawlosophy's scientific approach and GoDoggo's commitment to adventure, all encapsulated in the MYLO Line Collaboration. Let's make every moment with your four-legged friend truly extraordinary, as we create a world where dogs are welcomed with open arms, one exciting collaboration at a time.
Share
Shipping

Shipping Cost: Free North America Shipping for purchases over $40.

Flat rate of $10 per order for orders across North America under $40.

Shipping Time:
For Merchandise - After an order is placed, your item will take 1-3 business days to fulfill and process. Shipping will take 2-7 business days after your order is fulfilled. 


For ebooks - This is a digital download, shipping does not apply. You'll receive the downloadable copy of your ebook immediately after purchase. 

 

 
Return policy

For E-Books: Money back guaranteed. If you're not happy with your e-book, we'll refund you 100% of the purchase price.

For Merchandise: Accept full return of undamaged and unused merchandise within 30 business days of receiving the item. If you aren't happy with your product after 30 days, please get in touch so we can rectify the issue by either sending you a new item, store credit, or refunding you for your purchase.

We require customers to provide a specific reason for their return in order to receive a refund, new item or store credit. This reason will be reviewed by our team before any action is taken, and we reserve the right to deny a return if the reason provided is deemed invalid or fraudulent. This policy applies to all returns made within our 30-day return period.
View full details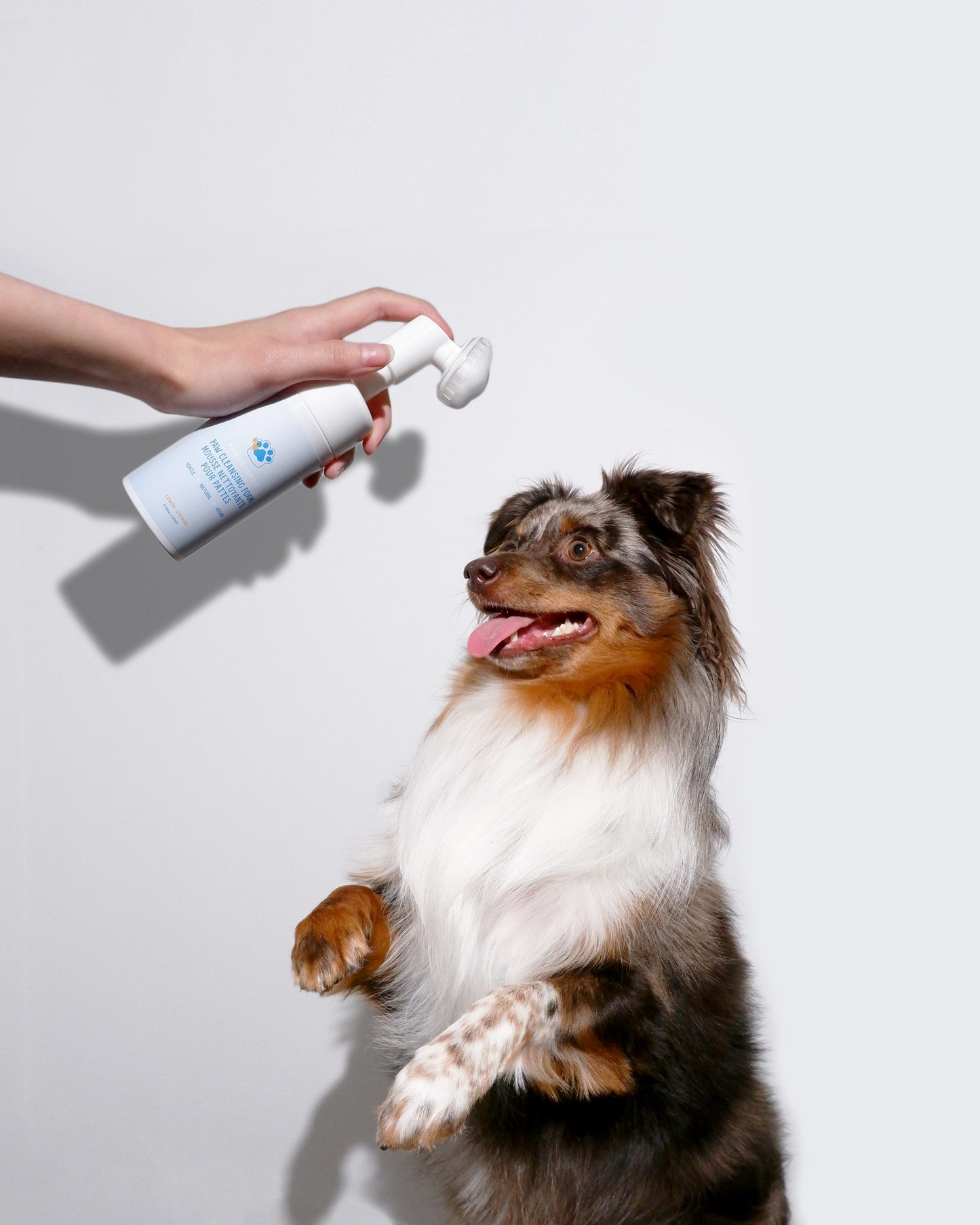 Helping dog lovers and dogs experience more of life together.
Our mission is to make life better for dogs everywhere by creating a world where all dogs are welcomed, loved, and cared for.